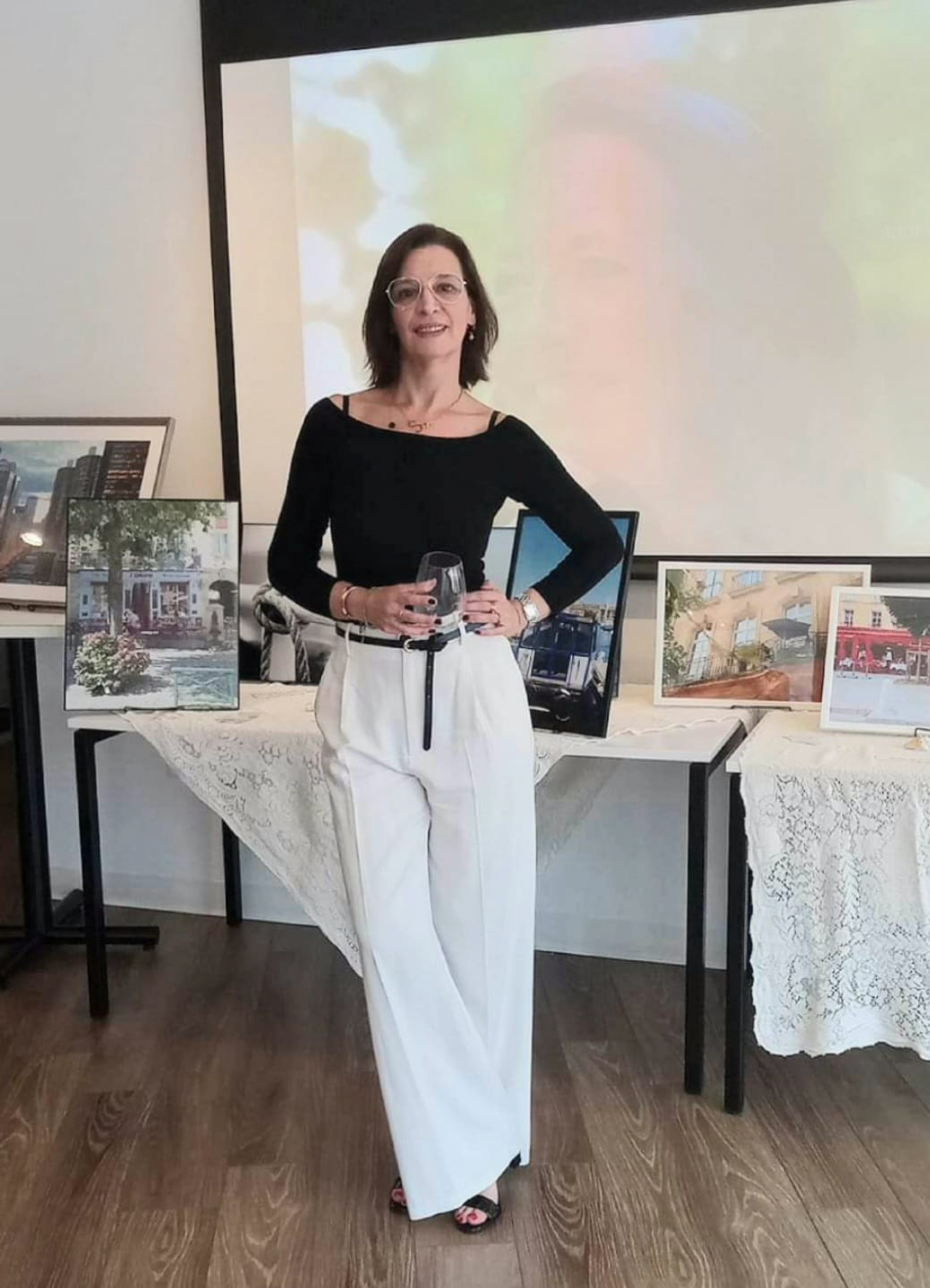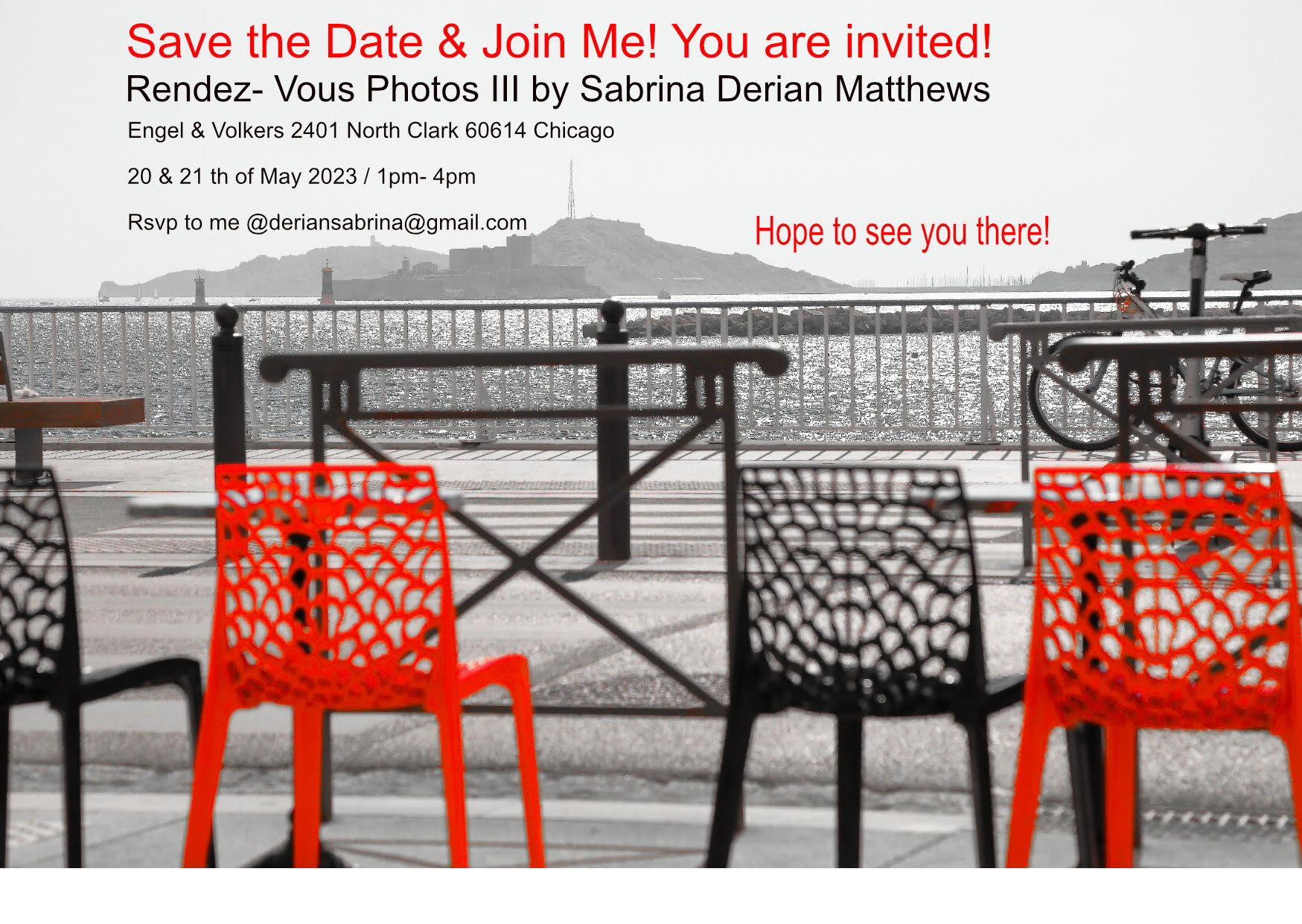 2401 North Clark 60614 Chicago IL
Website & Social Media Photography for my Clients
Parisian Academy with Alexandra Ganthier Hochart
Lincoln Dental Care with Dr. Nihal Bicakci B.D.S., D.D.S.
AGH Digital PR
Press Release Campaign by AGH Digital PR for Chicago Dental Solutions
With Isabelle Olivier, French Harpist
FACCOFCHICAGO FOR PASSPORT TO FRANCE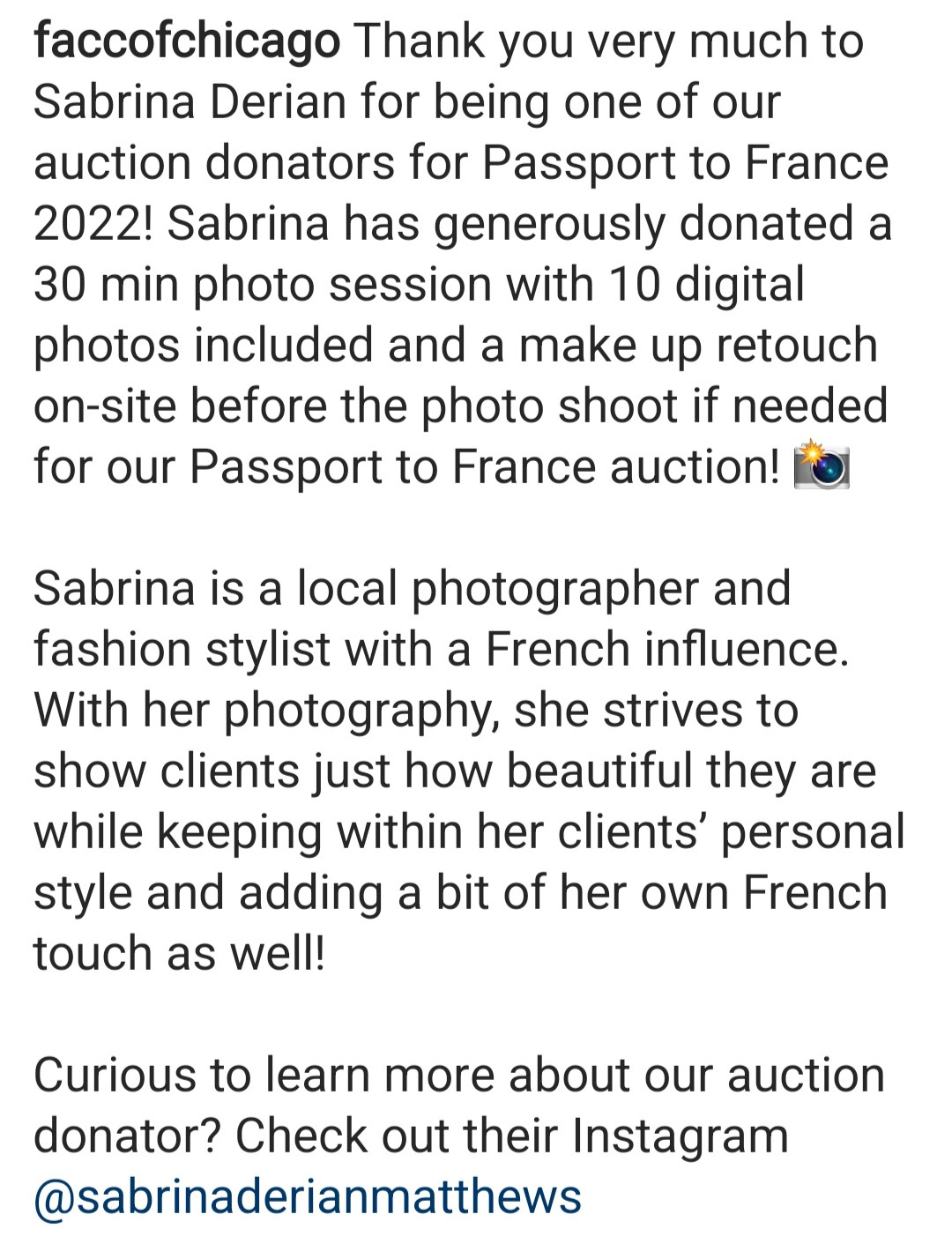 POP UP French Market 03 Novembre 2022

Photo Shooting Paris 2022
Many Thanks for choosing my Home Town' s Photograph for your travel brochure cover
Pathways of Celtic Brittany
Happy Clients make me Happy! Thank you for choosing my Photo Art!
Bonjour, 
I am delighted to invite you to RENDEZ-VOUS PHOTOS II, my new photo exhibition at
 
Atelier 54 
5458 North Magnolia
60640 Chicago
 
Saturday 25th & Sunday 26th of September 2021
 
11am-4am
 
RENDEZ-VOUS PHOTOS II  will showcase my Photographic Universe and my Personal Artistic Work going from Travel to Lifestyle and Fashion Photography passing by France, USA and many other photogenic places... 
My photographs will also be available to purchase during the event.
 
It will be a great honour to introduce you to my mexican friend & artist  ESPERANZA GAMA  during the exhibition Rendez vous Photos II. She will present her Personal Ceramic Sculpture Work    
" Las Monarcas"  &  "Frida' s Dresses" among other pieces.
 
Please RSVP at deriansabrina@gmail.com.
 
Face covering will be required at all times during the event to protect us all.
 
Please, do not hesitate to share this invitation with your family & friends. 
 
I hope to see many of you and I am looking forward to this moment with you.
 
I thank you sincerely for all your great support as always!
I am delighted to announce my second collaboration with Rachel Christophe / Chin Chin France with our Conference-Class where we will talk about French Fashion. Join us on Zoom for one of the 2 sessions to polish up your French or your English. For more details and to subscribe, please click button below.

Je suis ravie de vous annoncer ma seconde collaboration avec Rachel Christophe / Chin-Chin France  pour notre Conférence-Classe où nous parlerons Mode à la Française.  Rejoignez nous sur Zoom pour l'une des 2 sessions au choix pour peaufiner votre français ou meme peut etre votre anglais. Pour plus de details et pour vous inscrire, cliquez
Discover my new photography display with my framed prints of Chicago, Brittany and elsewhere …
5247 N Clark St, Chicago, IL 60640
Merci, and enjoy the visit!
©️2020 L'Image by Sabrina Dérian All rights Reserved.
Interview for eurocircle september 2020
Meet Sabrina Dérian Matthews – French Photographer and a Fashion Stylist in Chicago
September 4, 2020/in Chicago, Member /by Kaisa Kokkonen
I had the pleasure to chat with a Chicago-based French Photographer and a Fashion Stylist. 
Her name is Sabrina Dérian Matthews.  Sabrina was born and raised in Brittany, France.  She worked in
Germany and France for several years as a Model Booker and managed the Elite Model Management  Agency in Marseille, France.
Sabrina moved to Chicago, USA to accompany her husband. She is a Photographer and a Fashion Stylist. 
She speaks French, English and German 
Thank you so much for sharing your story with us  Sabrina! This was a rare pleasure.
** All photos: Copyright L'Image By Sabrina Derian Matthews. All rights reserved 
Sabrina, can you tell us what brought you to this creative career path?
Yes, of course! I feel that I have always been attracted to Photography and Fashion in
one form or another. As a child and as a teenager, I was often flicking through fashion magazines and catalogues, looking at the photographs, the fashion stories, the stylism and model poses. Then, when I was living in Munich, Germany, I met a make up artist who told me that I would have a good profile to work in the profession as a model booker. At that time, I was working as a stewardess for Lufthansa Airlines. So I decided to go ahead and give it a try, and send my resume to a model agency. I obtained an interview with Louisa Model agency in Munich. That is how everything began! I then developed, more and more, my eye for photography, styling, and working within the different model agencies in Europe. When I moved back to France, where I grew up, I started working for Success Models, and it was during this period that I was offered a position to manage the Elite Model Management agency based in Marseille. For each model we represented, there was a need for many digital photos. I realized that I really came to love taking these photos, and, at the same time, be able to be creative and play
with light, and different poses, so as to present to our clients the best digital results as
possible.
Years later, I moved to Chicago following my husband. Shortly after, a friend of mine proposed to me to photograph models to promote her brand. This was an experience I enjoyed very much. It was so satisfying to be behind the camera and create visuals for a commercial brand.
What are some of the most interesting or exciting projects you're working on right
now?
Right now, I am working on different projects to expose my photographs in different
places. As we are now spending a lot of time at home during this pandemic, there are
more and more people who wish to open up their interiors to the outside, and the feeling
of a connection with the outside, and this instills a feeling of travel to someplace else.
It's one of the reasons why I re-built my website, where you can discover this feeling, I
believe, within my photographs, under the section Art Photo Boutique.
** All photos: Copyright L'Image By Sabrina Derian Matthews. All rights reserved
"Rendez-vous photos" Exhibition February 2020 Chicago

Taste of France By French in Chicago, February 2020

Event Photography by Sabrina Derian Matthews
Fundraising Special Event for Madeleine, 95 years old survivor, of Ravensbruck's camp
Atelier 54 Chicago, Special Summer Serie with French Harpist Isabelle Olivier , 26th of July 2019